MonaLisa Touch
MonaLisa Touch from Avantia treats the genitourinary symptoms of menopause quickly, safely and effectively. Avantia's innovative vaginal rejuvenation treatments are performed by an experienced gynecologist in a private clinical environment. The MonaLisa Touch technology is scientifically proven safe and highly effective. Treatments are non-surgical, fast, pain and drug-free, and require no downtime for recovery. Avantia's treatments are an ideal alternative to pills and hormones, gels or surgical procedures. Learn more about the cost of MonaLisa Touch treatments, and our financing options here.
DOWNLOAD OUR MONALISA TOUCH BROCHURE >
LEARN MORE ABOUT MONALISA TOUCH >
FREE INFO KIT: NEW MEDICAL TREATMENT FOR MENOPAUSE
CLINICALLY PROVEN TO RELIEVE VAGINAL DRYNESS, BURNING AND PAINFUL INTERCOURSE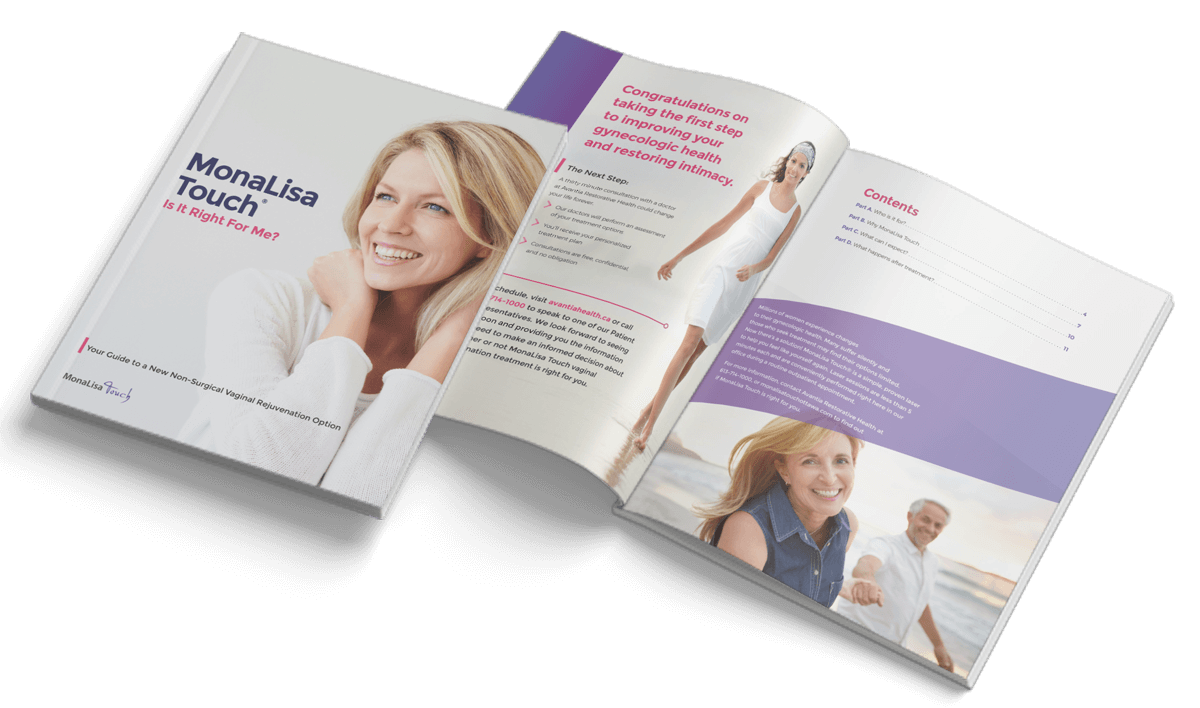 Ideal for perimenopause, menopause, and postmenopause symptoms.
Your privacy is 100% guaranteed.